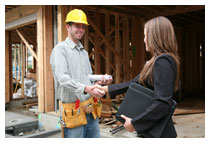 One of the keys to professional advertising and marketing is increasing the effectiveness of your plumbing advertising dollars. That can be by improving the message, or the advertisement. But it can also be by lowering the cost of your media spending. Contact us and we can help you with:
- Negotiating better Yellow Pages deals. Feel you're getting hard done by Yellow Pages and other directories? Join the club. Get some advice on getting the best deal on your Yellow Pages advertising - and on some other cost-effective ways to promote your business.
- Save huge amounts on printing costs! If you print flyers, stationery or marketing collateral with a local printer, you may find that we can get you printing rates that blow them away. Why? Because we can get them wholesale, that can mean less expensive printing costs for your marketing campaign - or perhaps more importantly, more marketing bang for your buck - print more for the same budget and get more sales. If you are thinking of a marketing or advertising campaign that involves printing do get in touch - it can be amazingly less expensive if you get it done wholesale.
- Limited time online marketing discount. There are huge numbers of plumbing and HVAC customers online - our clients already know that. Moreover, it can help you not just increase your customer base, but to diversify your marketing efforts. We can set up an online campaign to capture customers in your area - contact us for more details.
Getting more calls and sales for your plumbing or HVAC business is all about beating your competitors to the customers. If you would like help with advertising or marketing your business, call the experts at plumbermarketing.com today - and ask how we have already helped plumbing and HVAC businesses just like yours.
ADVERTISING PLUMBING | ADVERTISING HVAC | ADVERTISING PLUMBING CONTRACTORS | PLUMBING COMPANY ADVERTISING | HVAC COMPANY ADVERTISING