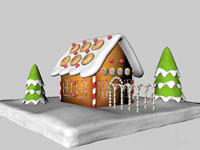 It has been a hugely successful year, and of course we have already given our festive greetings to our clients - but we would also like to wish a Merry Christmas and a Happy New Year to the hundreds of visitors we get to our website.
There will be some exciting developments in 2007 - we're working hard to keep all of our clients at the top of their game. Getting to number one and staying there are two different things! We have gathered new research, and we have uncovered some new avenues for picking up qualified leads and phone calls at very profitable rates for your plumbing businesses.
Finally - if you're reading the site, wondering if help with your marketing really can move your business forward - do write us an email or give us a call. It will cost you nothing to find out how plumbing businesses across the US and UK make money out of the work we do for them. You can contact us
here
.
Cheers and Merry Christmas!